GAS ENGINES
The large Gas Engine exhibit area had 756 gas engines on display in 2016. See the many different styles, sizes and uses for these powerful machines. Be sure to stop by and discover the role they played in our history from rock crushing to running washing machines and much more.
756 Gas Engines at the 2016 Reunion!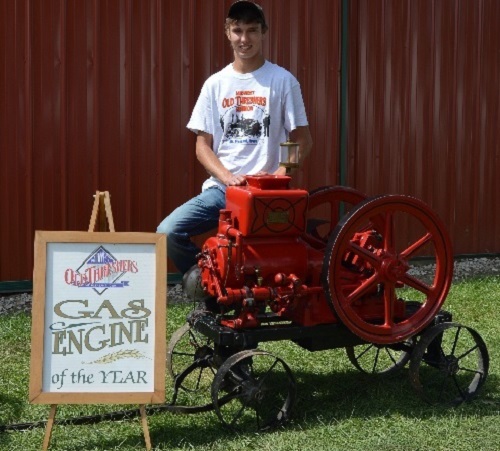 2017 Featured Gas Engine
"Bullseye Engines"
1915 Bullseye Sideshaft 4 1/2 Horsepower
Owned by: Alex Rauscher
Lockridge, Iowa
Looking for that missing part, a new gas engine, or that special tool for your collection? Stop by the Trading Post and Vendor areas at the Reunion.
Photo Gallery
(Click an image to begin slideshow)