PRINTERS' HALL
The Printers' Hall exhibit follows an historic timeline of printing from the first time the first settlers crossed the Mississippi. The exhibit includes a 1870s Hand Press, various kinds of platen presses, cylinder presses as well as handset type. Printers' Hall is the home of the "Threshers Bee Newspaper", printed for the first time at the 2006 Reunion.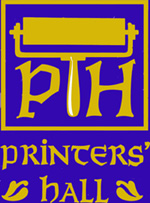 Midwest & Great Northern Printers' Fair
September 13 - 16, 2017
Printers' Hall at Midwest Old Threshers
McMillan Park, Mount Pleasant, Iowa
The annual Midwest and Great Northern Printers' Fair event is specifically
geared to people practicing or curious about letterpress printing.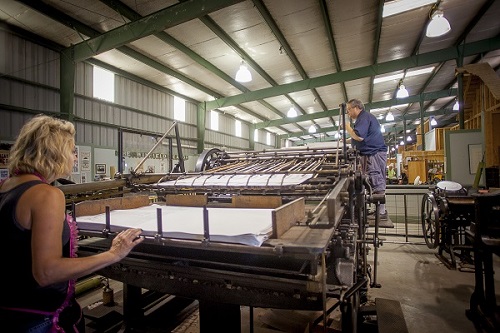 Photo Gallery
(Click an image to begin slideshow)