2017 Old Threshers Photo Contest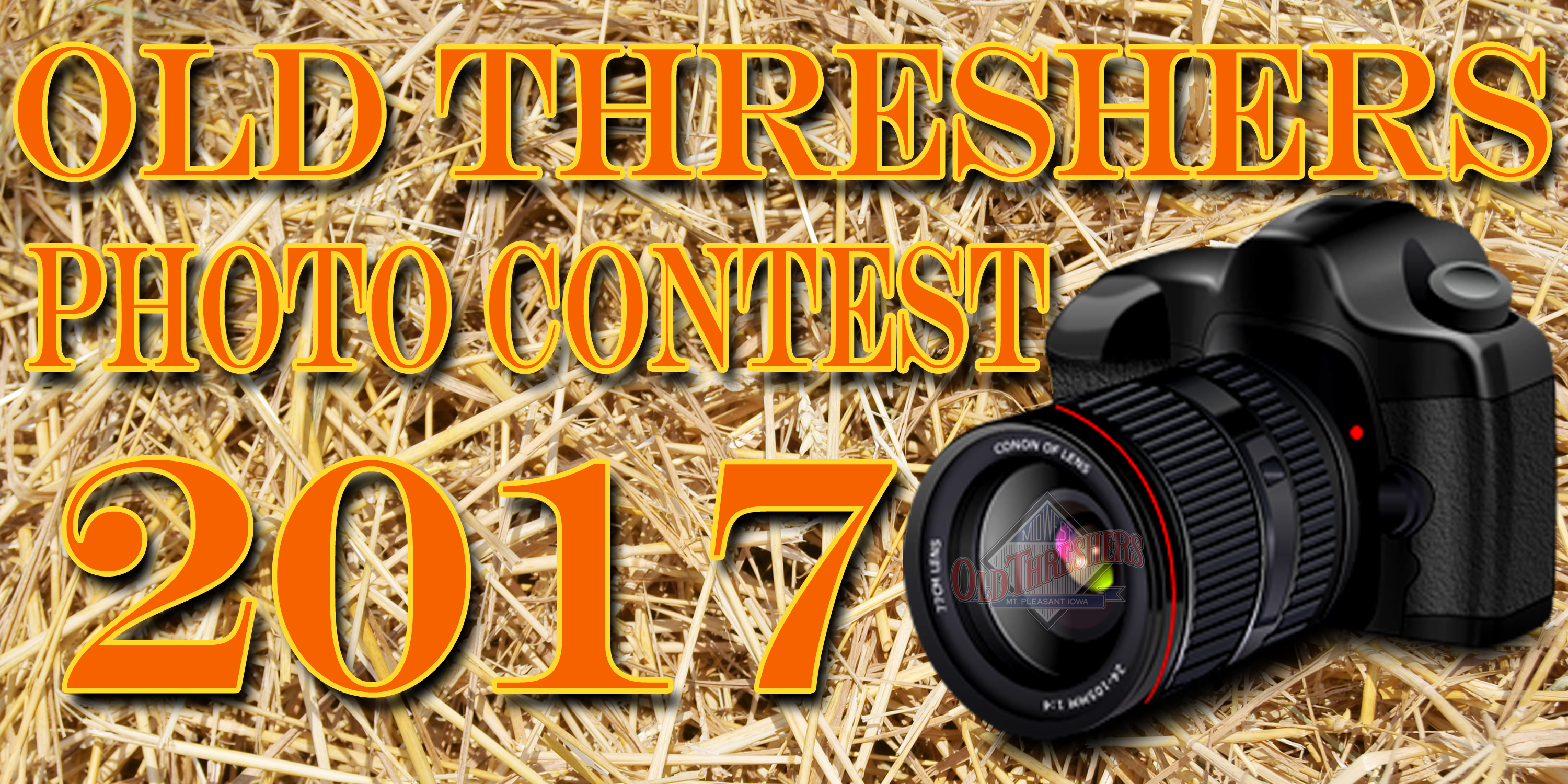 Enter the Midwest Old Threshers Photo Contest for a chance to Win some Cash Prizes!
1st Place $150
2nd Place $50
3rd Place $25
Here are a few guidelines
1. All Entries must be from the 2017 Midwest Old Threshers Reunion.
2. Entry deadline is October 1st, 2017 (winner to be announced October 16th)
3. All images become property of Midwest Old Threshers.
4. All pictures must be digital (no printouts accepted)
5. You can mail CD or jump drive to Midwest Old Threshers Photo Contest,
405 East Threshers RD, Mt. Pleasant, IA 52641
6. Submit as many as you wish.
You may upload your photo to the site of your choice such as Facebook, Shutterfly, Flickr, etc. Make sure permissions are set to public. Right click picture and copy URL address in the form below.