CAMPGROUND
Old Threshers offers a 60 acre campground for visitors to stay. The campground has some electrical hook ups, dump stations, restrooms, showers and an all year round electrical hook up area. (water unavailable during off season)
During the Old Threshers Reunion there is shuttling between the campground and the main grounds via ground trains and trolleys. There are also groceries and ice available at the campground grocery store. All guests are asked to register on arrival to the campgrounds.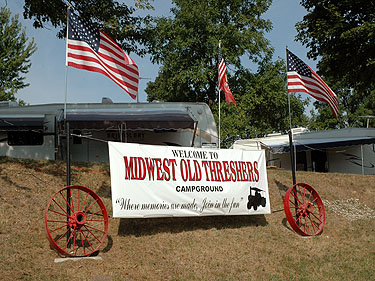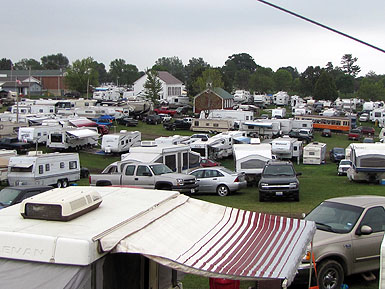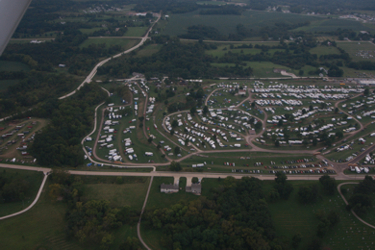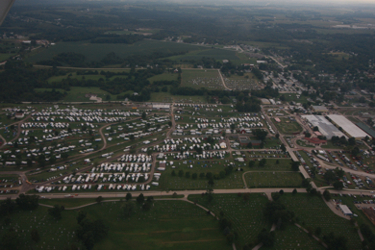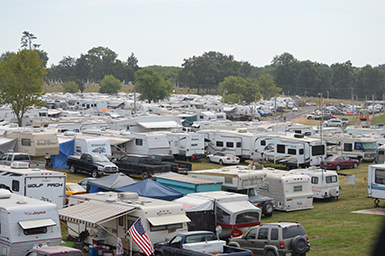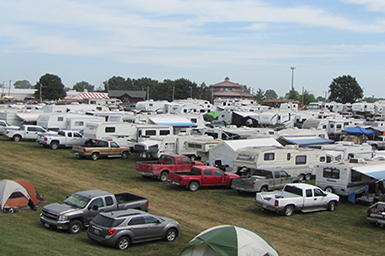 Midwest Old Threshers
405 E Threshers Road
Mt. Pleasant, IA 52641
Phone 319-385-8937
Fax 319-385-0563


Camping Rates for the Reunion are:
$10.00 Tent Camping
$15.00 Regular Camping
$20.00 30 amp electric
$25.00 50 amp electric
$10.00 Charge for additional vehicles
(all prices are based on a per night visit)

Camping Rates for Off-Season are:


$20.00 Per unit
$110.00 Per week

Reserved Camping Sites
2017 Old Threshers Reunion
Mount Pleasant, IA

Please call (319) 385-8937 to make reservations.
The board of directors for Midwest Old Threshers has allocated 945 campsites with 30 amp and 56 campsites with 50 amp electrical service for reserved camping during the annual Old Threshers Reunion.
Campsite reservations cost $320.00 per site for 30 amp and $400.00 per site for 50 amp and can be purchased beginning February 13th, 2017 at the Old Threshers business office (405 East Threshers Road, Mount Pleasant, Iowa) or by calling 319.385.8937. Payment can be with cash, check or approved credit card and must accompany the application.
All campsites in this area have 30 amp electrical hookups (none of the sites have hookups for individual water or sewer). Water is available nearby, two dump stations are on site and a pumping service operates during the event.
This area also contains a limited number of 50 amp electrical sites and handicapped sites. If you wish to reserve one of these sites, they will be reserved on a first-come, first-served basis due to the limited availability. All campers in handicapped sites must display proper state-issued handicapped identification tags or license plates.
The reservation fee secures the site from August 19 through September 3, 2017. The entire fee is non-refundable or transferable. Campers will be mailed letter notification of the reservation verifying the ID number and location of the campsite. The letter must be presented upon arrival at campground registration.
After the campground opens August 19, reservations can be made for any campsite in the campground at the campground registration gate. Simply register the campsite in person with the campground workers who will reserve the campsite with your full payment and completed registration (payment will include all days from that date thru September 3rd).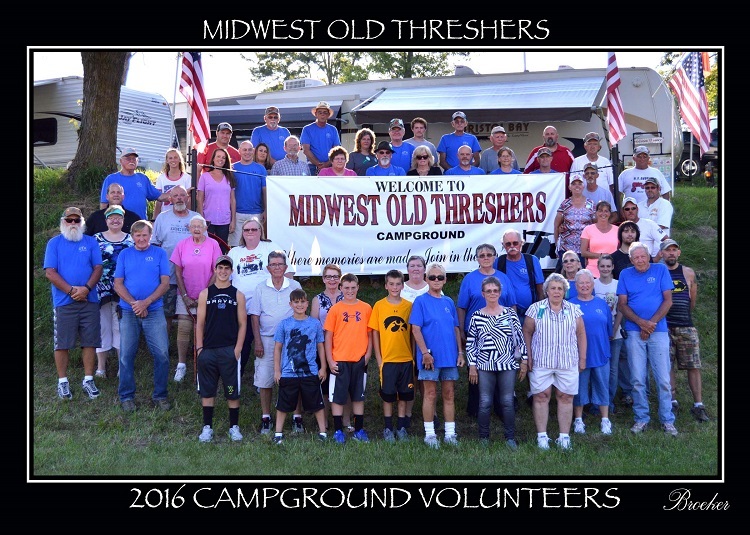 Photo Gallery
(Click an image to begin slideshow)