Theatre Museum of Repertoire Americana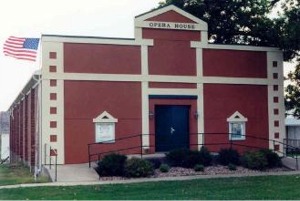 Memorial Day to Labor Day - Thursday, Friday, & Saturdays 10:00 am - 4:00 pm
Other times by appointment
Adults $5.00 per person
Kids 10 and under free with adult
Group Tours and Rates are available.
To set up a Group Tour please call 319-385-8937
Visit the new Theatre Museum web site:
www.thetheatremuseum.com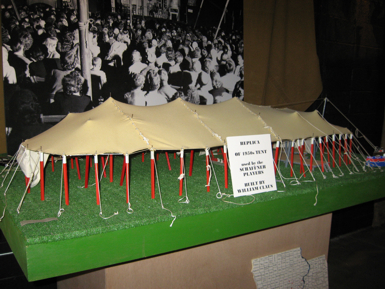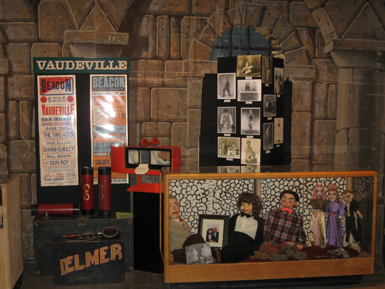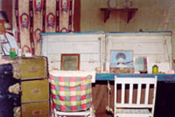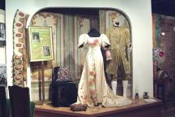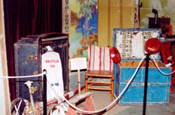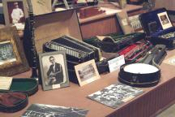 The Show Goes On...
In a time almost forgotten, troupes of performers criss-crossed rural America presenting repertoire theatre. From the 1850s to the 1950s, five generations reveled in the clean fun and sociable respite offered by these traveling companies. These versatile "troupes" entertained audiences with comedy, farce, Broadway hits, adapted classics and suspenseful mysteries in settings that ranged from small-town opera houses to empty-lot tent theatres.
Years ago Neil & Caroline Schaffner started collecting memorabilia from this era of theatrical history. It was from this "seed" collection and the generosity of the Midwest Old Settlers and Threshers Association, Inc., that this remarkable museum was created in 1973 at the crossroads of the Midwest, in Mt. Pleasant, Iowa. Since then, hundreds of troupers and their families have donated artifacts to make this amazing theatrical collection one of the largest of its kind in the United States.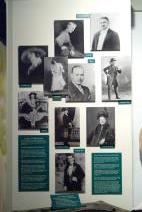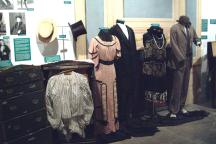 Step Across the Footlights into Our Theatrical Heritage
The Theatre Museum houses a most unique collection of memorabilia from early American popular entertainment. Priceless stage drops, quaint artifacts, a massive computer catalogued library, scripts and music scores dating from 1850s are arrayed for the curious visitor and the dedicated scholar. The photographs, show heralds, playbills, scrapbooks, newspapers, costumes and scenery are from touring companies that played in hundreds of American opera houses, town halls and tent theatres. The collection also includes items from Chautauqua, showboats and minstrel shows.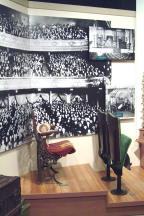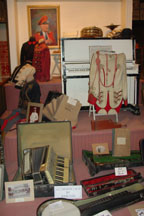 National Society for the Preservation of Tent, Folk and Repertoire Theatre
The National Society was founded to help administer and maintain the Museum. It's purpose is to preserve and perpetuate for educational and historical insight, the heritage, the memorabilia and the culture of tent folk and repertoire theatre and to provide a place for literary endeavors and scholarly research. Memberships to the National Society are $15 for a student, $20 for a single, $30 for a family, $50 for a Actors' Circle, $150 for a Directors' Circle, $500 for a Angel, $1000 for Gabriel Himself, all memberships are per year. Donations are welcome and greatly appreciated.
2016 Board of Directors for the National Society for the Preservation of Tent, Folk and Repertoire Theatre
President: David Ripper, Cedar Rapids, Iowa
1st Vice President: Mrs. James V (Grace) Davis, Mt. Pleasant, Iowa
2nd Vice President: Mr. David Wagaman, Burlington, Iowa
Secretary: Ms. Carla Trees, Winfield, Iowa
Treasurer: Monie Hayes PHD, Washington, Iowa
Mr. Richard "Toby" Elsenpeter, Quincy, Illinois
Mr. Brain Iiles, Mt. Pleasant, Iowa
Mrs. Amy Johnson Schaffer, Mt. Pleasant, Iowa
Mr. Brian Haymond, Winfield, Iowa
Mr. Mark Tubbs, Parsons Tennessee
Theatre History Seminar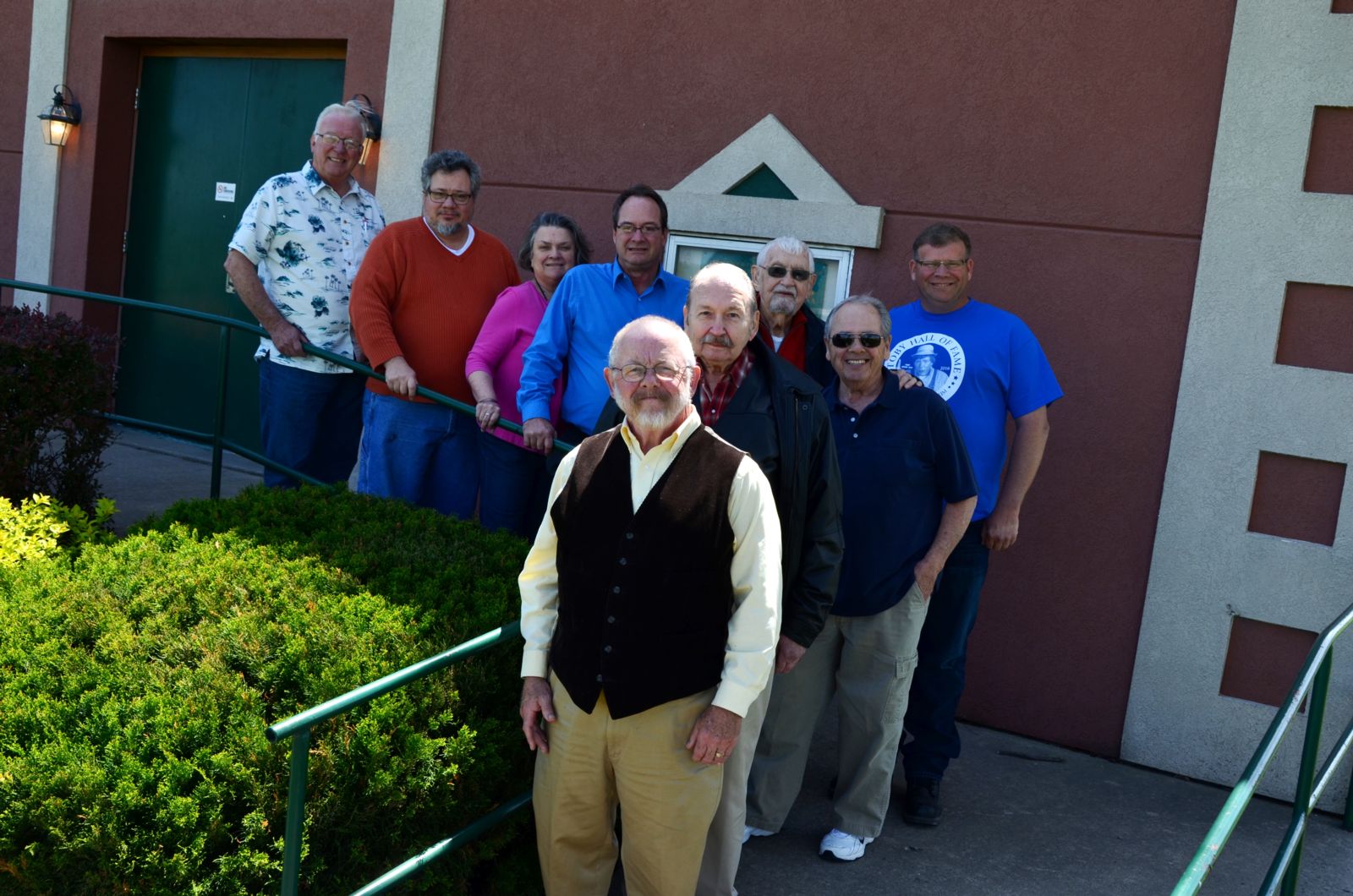 Each April, a reflective weekend seminar at the Museum draws attendees from across the country. It features theatre historians, former troupers, intriguing research and lively discussion. Participating in the joy of bygone era makes this seminar different from any other theatre history program.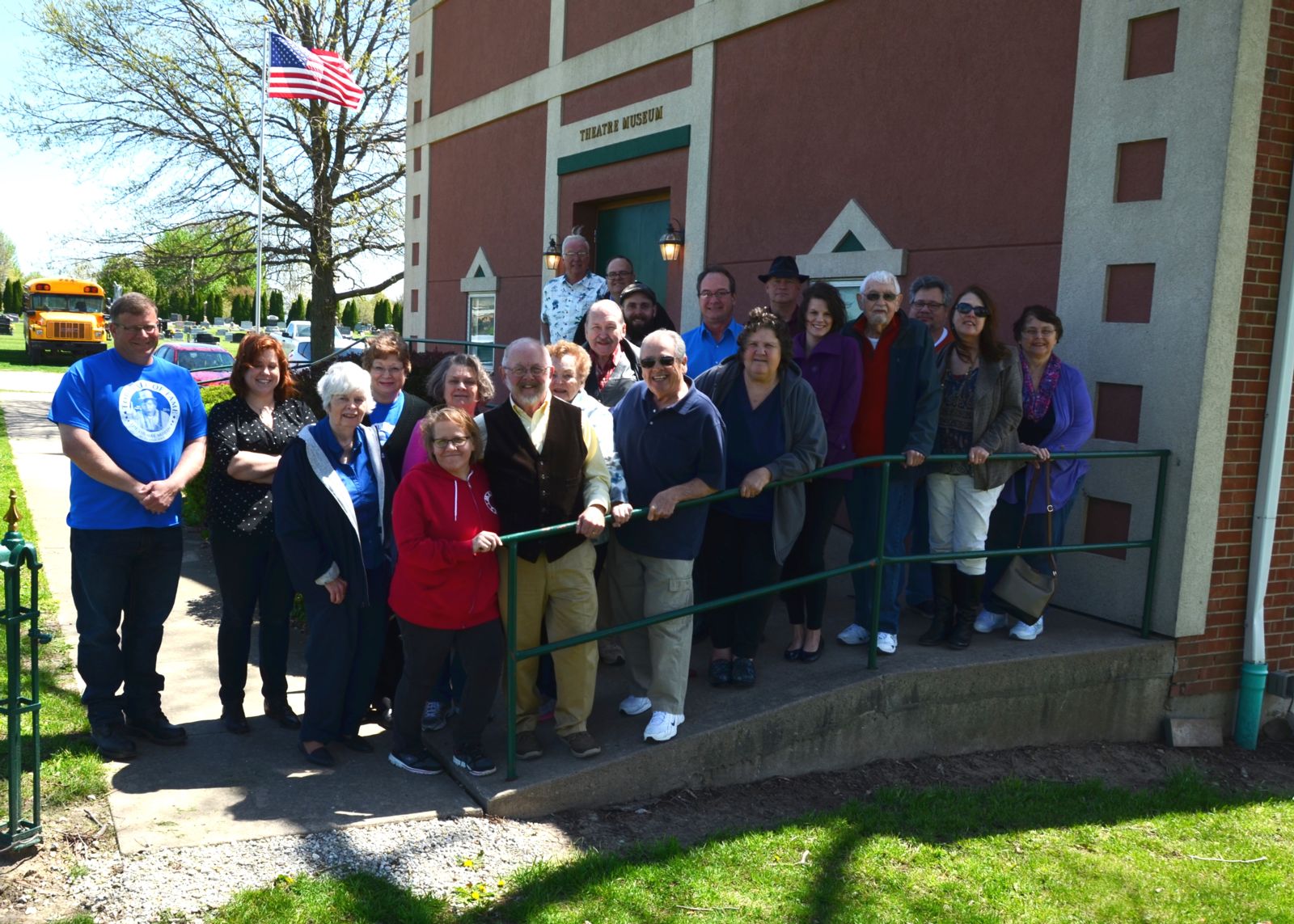 Mark Your Calendars and Plan To Attend
32nd Theatre History Confernce
Call for Papers
"What Happens After The Curtain Drops"
April 21 - 23, 2017
Mt. Pleasant, Iowa
Summer Theatre Plays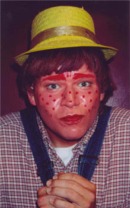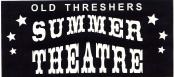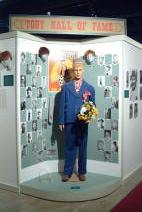 Summer Theatre Play
"Girl Next Door"
July 21-23 & 28-29, 2017
and again during the 2017 Reunion
Mt. Pleasant, Iowa
Each summer the traveling tent shows come to life on stage at the Theatre Museum. This year's visitors will have the chance to see the play: "Girl Next Door". The play will be performed July 21-23 & 28-29 and again during the 2017 Reunion
Ticket prices are $10 for adults and $5 for kids 11 and under.
The play will be performed again during the Old Threshers Reunion. Call 319-385-8937 or 319-385-9432 for more information.