OLD THRESHERS SUPPORT & NEW PROJECTS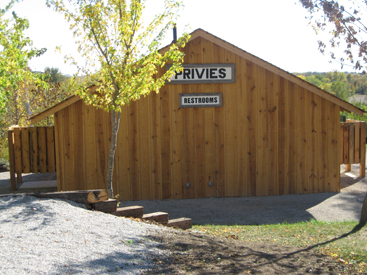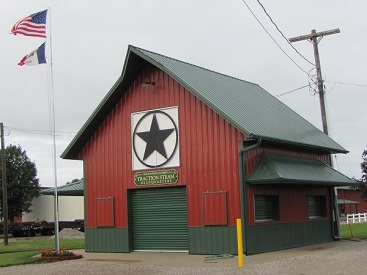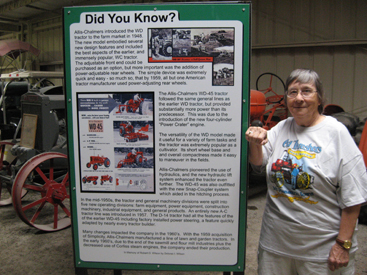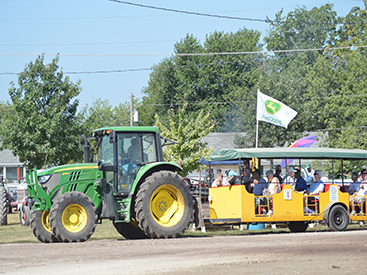 A Leader in Preserving Our Rural Heritage
The mission of the Midwest Old Threshers in Mt. Pleasant, Iowa is "to preserve our agricultural hertage through education & entertainment". Our goal is to assure that future generations have the opportunity to experience the distinct culture, history, ethnic and geographic characteristics of Midwest rural communities. For over 60 years, Old Threshers annual five day event celebrating life and work in the rural Midwest has been one of Iowa's premier tourism attractions.
Under the dynamic leadership of Board and staff, Midwest Old Threshers has grown to be the largest of its kind in the country, expanding its original annual event to over 130 acres of grounds and buildings.
The leadership of Old Threshers has determined that simply preserving the past is not enough. In recent years, the organization's growth and additional activities throughout the year have added to the development of Old Threshers.
Midwest Old Threshers receives annual financial support from
Cultural Leadership Partners Program (CLP) through the
Iowa Department of Cultural Affairs.
click here to learn more about CLP

It only takes one to make a difference and it could be you!
We thank all local Foundations, Businesses, Industry's, City of Mount Pleasant, Henry County Supervisor's and Individuals who have given support to Old Threshers over the years. With that support Old Threshers has been able to complete wide variety of projects on the grounds. THANK YOU FOR YOUR SUPPORT!
Success Stories:
In 2014 Bob and Penny Gilchrist had a lot to celebrate during the Old Threshers Reunion being honored by the Gilchrist Traction Steam Headquarters. This was a great addition to the grounds at Old Threshers. The building has many uses, not limited to meetings or registrations. Be sure and stop by to see many pictures and murials displaying the history of the steam era at Midwest Old Threshers.
In 2014 Midwest Old Threshers saw continued work on restoration of trolleys, track & cars. We appreciate your help in keeping our railways safe & operational.
Operational support from the Old Threshers Foundation in 2014 gave the board the ability to support many smaller projects throughout the Threshers complex. Much gratitude is owed to the Old Threshers Foundation and all who support their cause.
In 2013 Old Threshers made some major impacts on the grounds and in the community. The addition of a restroom and shower facilty in the Log Village, a new small display in the Heritage Museum B showing food services on the grounds from the longest running food operation, continued support form John Deere Corporation with the use of John Deere tractors for the Reunion ground trains and the additional Did You Know? panels around the grounds during the event. The generosity of one individual provided to Old Threshers made it possible to purchase all new computer systems for the office staff, add to the Did You Know? panels and purchse Reunion and Museum banners for the light poles that line the city streets.
In 2012 Old Threshers took on it's largest project list to date. The addition of 30/50 amp services to the Campgrounds, construction of the Richard E. Oetken Gas Engine Headquarters building, a new roof and paint job at the Midwest Electric Trolley Railway building, the Barb Heaton Pavilion in the traction steam area, a heat rise fire safety system in the Antique Car Building, the removal of the Pleasant Hill Church in the Campgrounds and a new storage / restroom / shower house building built in it's place, the completion of the New Log School in the Log Village and the construction of the Paul Anderson Welcome Center at the enterance to McMillan Park.
We need your help to make a difference!
Midwest Old Threshers is a non-profit organization and relies on donations from corporations, foundations and individuals like you. Old Threshers has undertook a number of exciting projects over the years to improve the reunion and strengthen its ability to host additional programs throughout the year Halloween activities, and now the Mount Pleasant Festival of Lights. For more information please feel free to contact Midwest Old Threshers 319-385-8937 or email at info@oldthreshers.org.

Our goal is to demonstrate that rural communities can continue to be a distinct and lasting element of cultural, economic, and social life in this country.
How can you help?
The support of those who share a strong commitment and passion for our mission of celebrating and preserving our Midwest rural heritage will be critical to ensuring the successful and sustainable growth of the organization. Your support can be given in general to the organization for daily operations or to help drive a specific project at Old Threshers, like the Wright Family Events Pavilion, Richard E. Oetken Heritage Museums, Printers Hall, or even for restoration of an artifact. Your tax-deductible donation can be made by mailing a check or money order directly to Midwest Old Threshers at: Midwest Old Threshers, 405 E. Threshers Rd., Mt. Pleasant, Iowa 52641. Donations of artifacts can be made by contacting Midwest Old Threshers at 319-385-8937
A thank you and confirmation of your gift will be sent to you.
The following projects chosen by Old Threshers will help to improve, update, and ensure the growth of the Association. We will gladly discuss any of the projects with you and explain the estimated costs and the benefits for Old Threshers.

General Projects:
Trolley Track Up-grades and Trolley Maintenance - $30,000In Progress
The project would help repair and maintian the trolley tracks.

Museum Exhibit- $72,000In Progress
The newest project will take up 3 bays in the museum cosnisting of an antique firehouse with a fire truck and hose carts. An old time gas station with antique cars and memoralabilia. A restored truck from Arledge Transfer of Burlington, Iowa will highlight transportation.

Campground Electricity - $26,000In Progress
This continuous project fixes non-working sites in the campground. We are also expanding and upgrading amperage.

Stevens Traction Steam Engine: $5,000In Progress
Purchased by the Association, the Stevens is a rare traction engine and is worthy of restoration. Inspection by the steam area volunteers identified what needs to be done to repair and restore the engine.

Museum Public Address System: $6,000
This project would add the Heritage Museums to the public address system above or would create a stand alone system for the museums.

Expand Main Stage (McMillan Park): $20,000
This project would expand the size of the cement stage in McMillan Park by adding to the spaces behind each existing sound wing. This would change the main deck area from 40' x 50' to a stage 60' x 50'.

Restroom/Shower (small): $60,000
Based on an estimate from a local contractor, this would be the cost to construct a new restroom/shower facility similar to the small facilities located on the grounds.

Restroom/Shower (large): $100,000
Based on an estimate from a local contractor, this would be the cost to construct a new restroom/shower facility like the larger facilities located in the campgrounds.

Develop Land South of creek in Campgrounds for primitave camping sites - $?

Memorial Benches - $250 per bench

Memorial Picnic Tables on grounds - $350 for wood or $650 for alumninum

"Did You Know" Informational Panels - $300 per panel

Construct Two Lean-to Roofs on Heritage Museum B (west end) - $18,000

Construct a Permanent Entertainment Building - $200,000

Tractor Signage (Heritage Museum and Tractorland) - $3,000

Drainage Repair in Camprounds - $3,000

Concrete Sections of Trolley Barn - $30,000
New Trolley Building for Trolley Storage - $40,000

The following projects are larger capital projects that all have no cost estimates done on them at this time.
New Doll House Exhibit
Restroom West of Office Area
Replace Old Threshers part of Chain Link Fence around grounds


General Operational Needs:
Equipment (maintenance related)
Tractors, trucks, mowers, forklift are all in need of general maintenance and repairs.

We welcome the opportunity to discuss the exciting growth of Midwest Old Threshers with you and identify opportunities for you to lend your critical support to the organization. Please feel free to contact Old Threshers staff with questions at 319-385-8937.
Thank you for your support.