MIDWEST OLD THRESHERS STEAM SCHOOL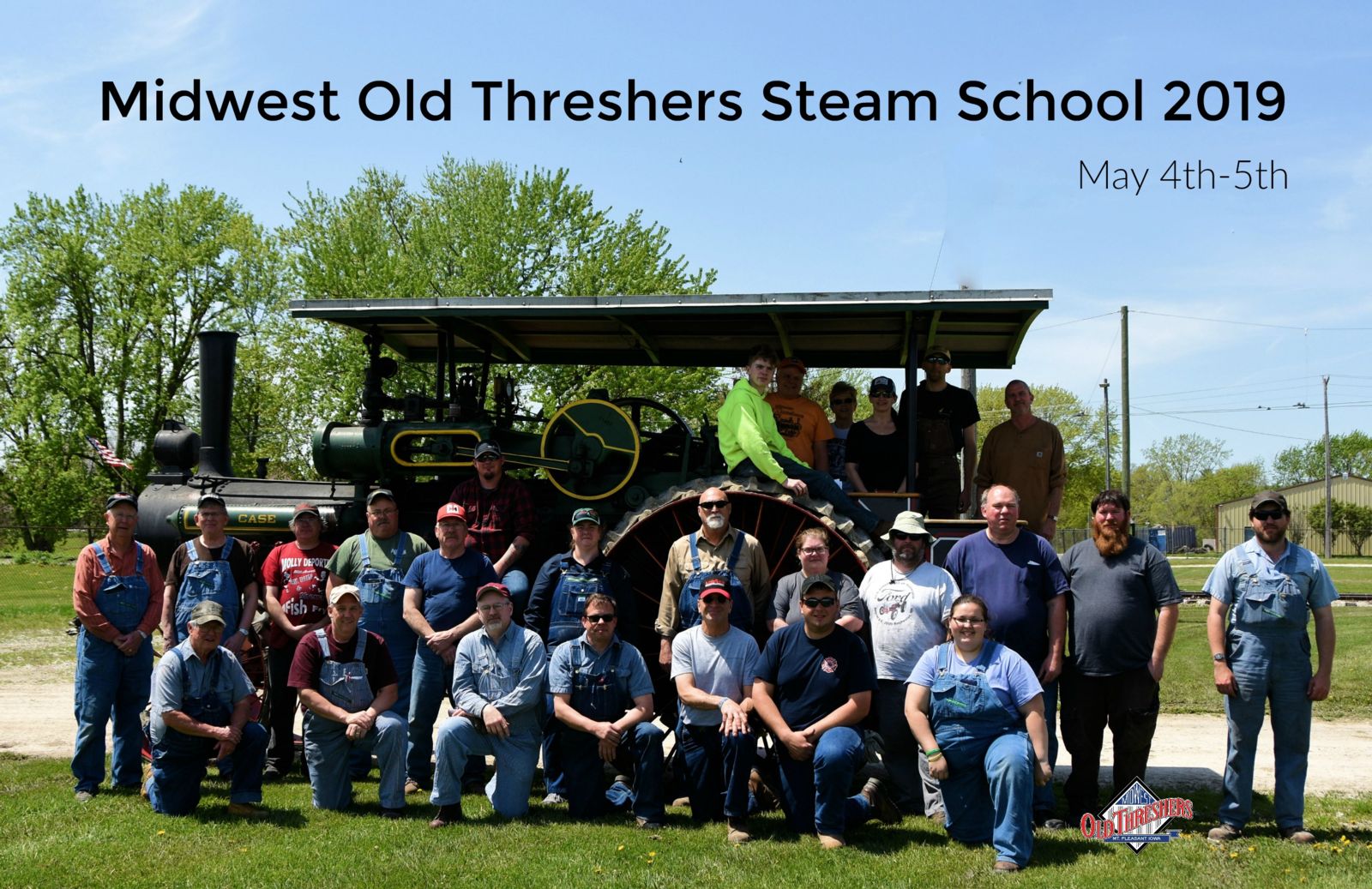 Midwest Old Threshers Steam School
2020 Dates: TBA
Call 319-385-8937 if you want to be on the waiting list for 2020.
Starting 2020 you must be 14 and older to attend Traction Steam School
Midwest Old Threshers will host One or Two Traction Steam Class this year on TBA 2020,
in Mount Pleasant, Iowa.
The class will begin at 8:00 a.m. on the first day and will continue through the day with a short lunch break at noon. The next day, all class participants will be able to operate working engines for some "hands-on" educational experience. The session will end around 2:00 p.m. with a noon meal provided for all class participants.
The registration fee for the class is $75.00 per participant.
Starting 2020 you must be 14 and older to attend Traction Steam School
For more information please contact Midwest Old Threshers at 319-385-8937