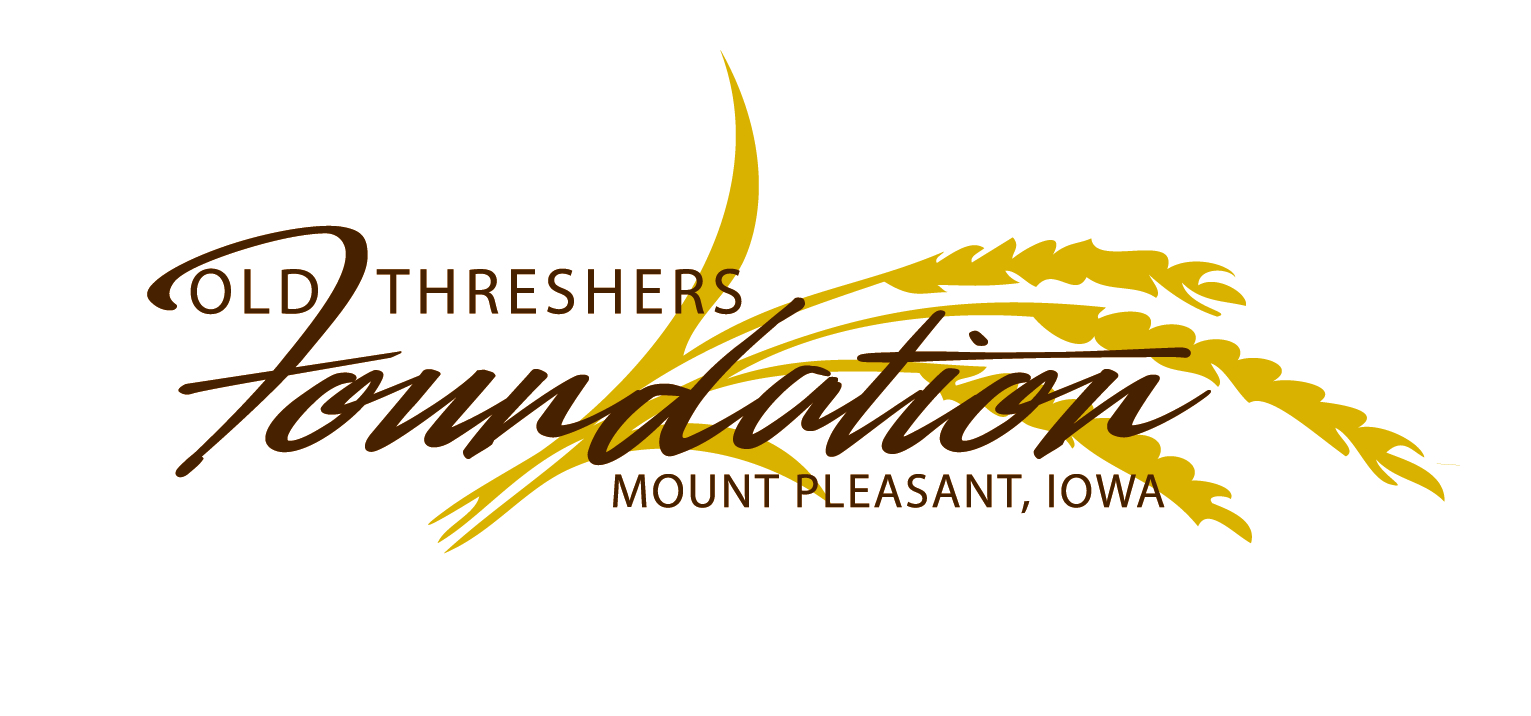 President - Todd Mabeus
Vice President - John Jensen
Secretary – Melinda Huisinga
Treasurer – Jason Goody
Executive Director – Alan Huisinga
Sharon Davis, Joyce Dennison, Melinda Huisinga, Ralph Oliver, Alan Huisinga, Greg Kinney, Alan Elgar, Todd Mabeus, Jason Goody, Steve Pacha, Bob Gerdes, Mike Barton, Jan Johnston, John Jensen, Barry Tuller & Dean Hicks
Not Pictured: John Garrels, Mary Wettach, Jeff Sitar
The Old Threshers Foundation supports a growing, thriving Midwest Old Settlers and Threshers Association. The experiences people share at the Old Threshers Reunion and in touring the Heritage Museums are priceless. Families come from miles around to join in a walk through the past. Please help us preserve, nurture and protect our historical agricultural treasures for future generations to enjoy.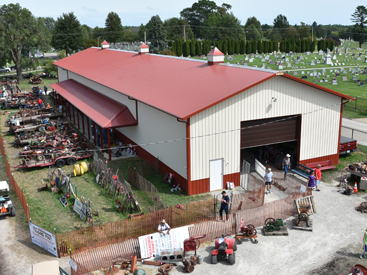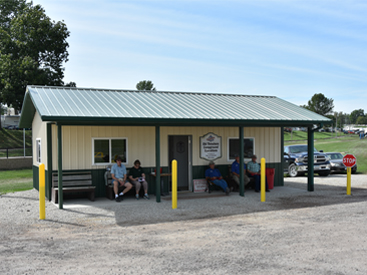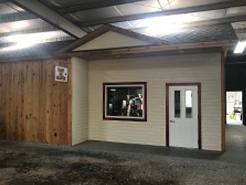 There is a number of ways you can show your support for Old Threshers. If you wish to help but do not want to affect your current assets, a bequest in a will or trust is the best method. Drawing up a will can be the first step towards a wise financial plan for you and your family. Gifts of appreciated stock, property and other assets are always welcomed. Support through deferred giving provides benefits for both the donor, thru tax considerations, and for Old Threshers. It has been said that "Whatever you spend is gone. What you keep, someone else gets. What you give is yours forever." Please know that your gifts to Old Threshers are greatly valued and truly appreciated.
The Old Threshers Foundation is a non-profit 501(c)(3) organization. Donations are tax-deductible in accordance with IRS regulations and laws.
If you are interested in giving, please feel free to call Midwest Old Threshers at 319-385-8937.
The Old Threshers Foundation has supported numerous projects since 1986:
2019

2018

Campground Bathroom 1 Renovation

Museum B Bathroom

Foundation Office

Ground Lighting Project

Operational Support

2017

Ground Lighting Project

Multi-Purpose Storage Building

Operational Support

2016

Ground Train Rehab

Doll & Clothing Museum

Remodel Restrooms

Terrance Drainage in Campground

Grounds Lighting Project

Operational Support

Trolley Car Restoration

2015

Trolley Track Work

Restroom Remodel

Storage Building

Operational Support

Doll / Clothing Museum

Foundation Office

2014

Trolley Track Work




Campground 30 Amp Electrical Upgrade




New Museum Display




Operational Support

2013

Traction Steam Headquarters Building
Antique Car Building Foundation
Operational Project Support
Trolley Track Reconstruction

2012

Log Village Restroom and Shower Project
Trolley Track and Car Work

2011

Campground Additional 30/50 amp Services
Gas Engine Headquarters
Trolley Barn Roof Project
Trolley Barn and Maintenance Fund
Heat Riser System Antique Car Building
Paul Anderson Welcome Center
Pleasant Hill Church - Restroom and Shower Project

2010

Support for Museum A Roof Replacement Project
Replacement of Gift Shop and Museum Facade
Replacement of Portable Radios
Construction of New Foundation for Log Village School

2009

Shower Addition in North Village
Paint Heritage Museum Buildings
Boiler Addition at Powerhouse
PA Sound System Addition
Paint Colfax School, Camper Grocery, The Barn

2008

Loading Dock Project
Powerhouse Burner
Campground Restroom Roofs
Trolley Car #1718 work
Trolley Barn Electrical Service
Reunion Grounds Address System
Traction Steam Exhibit
Campground Tractor
Building Improvements

2007

Wright Family Events Pavilion
McMillan Park Renovation
Re-flue Power House Boiler
Sorghum Mill Building

2006

Wright Family Events Pavilion
Printers Hall
Horse Powered Well Drilling Machine
Stevens Steam Engine Restoration
Log Village & Trolley Platform Steps
Gas Engine Computer System
Babcock Steam Engine for Printers Hall
Snipe Run Saloon Porch
La Cross Line Drive Tractor Restoration

2005

Wright Family Events Pavilion
Sound Systems
Seating Benches
Improvements in Antique Car Building
Campground Electric
Phase I Printers' Hall

2004

Food Building
Tractor Headquarters
Campground Electrical
Museum & Office Facade

2003

Farm Tiling
Office Technology Update
Water Line Installation Phase II
Improved Way Finding Signs
Wilma Bussey Doll Collection

2002

Water Line Installation
International Harvester Exhibit
Campground Electrical Upgrade
Tree Plantings & Landscaping
Powerhouse Improvements: Lighting Project MHI Engine
Museum B Roof Resurfacing
Wilma Bussey Doll Collection

2001

Restoration of the 20hp Minneapolis Steam Traction Engine
Restoration of the 40hp Avery Undermount
Steam Traction Engine
Restoration of a Mine Hoisting Engine & Three Cement Pads
Upkeep, restoration & repairs on various Traction Engines
Campground Electrical Upgrades
Log Village Barn Wood Shop
Improved Lighting & Landscaping on the Grounds
New Gate and Road Projects

2000

McMillan Park Rework
Allis Chalmers WC Tractor Restoration
International 15-30 Tractor Repair
John Deere Model B Tractor Repair
VIM Engine Restoration
Traction Steam Engines Restoration
Landscaping, Trees and Benches

1999

Traction Engine Repair
Museum Lighting Project
Tree Planting Project
Carousel Building Project

1998

Carousel Building Design
Museum Roof Repair
Cassity House Project
Traction Engines Repair
Visitor Seating Project
Tree & Shrub Plantings
Plaques & Misc. Expenses

1997

Marvin Mill (Phase II)
Campground Electrical
Cassity House Project
Trolley Barn Project
Trolley Car #Chr(34)#320 Project
Theatre Museum Exhibits
Trolley Work Pit Construction
Gas Engine Exhibit
Visitor Seating Project
Plaques & Misc. Expenses

1996

Theatre Museum
Marvin Mill Exhibit
Trolley Car 320
Tractor Restorations
Log Village Blacksmith Shop

1995

Carousel Project for 1996

1994

Carousel Project for 1996

1993

Museum Exhibit "American Farm Implements"

1992

Two Historic Gas Engine
Restoration Trolley Car 320

1991

Restoration of Avery Undermount Traction Engine
Construction of Visitors Center/Memorial Room

1990

Restoration of Center Crank Case Traction Engine
Log Village Oak Ridge School Reconstruction
Kossuth House Repairs and Barn additions
Restoration of Trolley Car 320

1989

North Village Print Shop
Wilkie Machine Shop

1988

Log Village Barn
Wilkie Machine Shop

1987

Museum Exhibit "Electricity Comes To the Farm"
Wilkie Machine Shop

1986

Museum Exhibit "Water-Too Little, Too Much"
Photo Gallery
(Click an image to begin slideshow)