2021 MIDWEST OLD THRESHERS REUNION
September 2nd - 6th
ADMISSION PRICES
ONE DAY ADMISSION $15.00
MULTI-DAY ADMISSION IS $25.00 Before May 31st
MULTI-DAY ADMISSION IS $35.00 After May 31st
KIDS 10 AND UNDER ARE FREE TO THE GROUNDS
REUNION GATES OPEN DAILY AT 7 AM
IF YOU CARRIED YOUR ADMISSIONS FORWARD FROM 2020 REUNION, YOU WILL GET NEW TICKETS IN THE MAIL IN SPRING OF 2021. THERE IS NO NEED TO RE-PURCHASE!
WHEN YOU BUY A GATE ADMISSION THE COUNTRY MUSIC SHOWS ARE FREE
Tickets for Reserved Grandstand Seating
All Country Music shows are free with purchase of gate admission to the Midwest Old Threshers Reunion. All seating for each free concert is first-come, first-served; with a limited number of special 24" Wide Reserved Seats Available for purchase in the Grandstand center green section.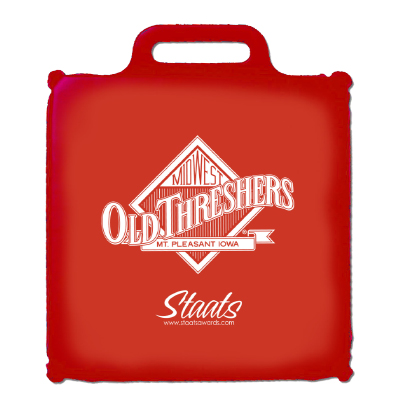 Buy ALL 4 Nights if Reserved Seating for the Country Music Shows and Receive a FREE Stadium Cushion with all 4 nights purchased!
*Promotion last as long as seats are available for all 4 nights*
Reserved Seats are $10 Per Person, Per Show
TICKETS WILL GO ON SALE EARLY 2021
FOR MORE INFORMATION OR TO ORDER ADMISSIONS AND CONCERT TICKETS